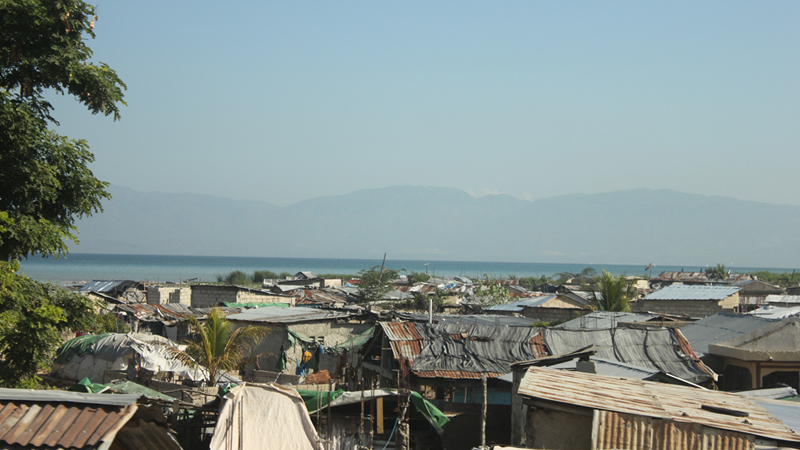 Byenvini
The title of today's blog is the Haitian Creole word for Welcome. For two of our team members this is their first time here. And two of us are Haiti "veterans." In each case I would say we had a good welcome here today - from our ReachGlobal missionary team hosts, from our community partners and from Haitian people we encountered along the way.
We started off with a community prayer walk and visited Haiti Health Ministries, the nearby medical clinic. Sandy Wilkins, one of the clinic founders (along with her husband, Dr. Jim) graciously took time from her many responsibilities to give a tour and tell us their prayer requests. I will share a few so our readers can be praying too: that God will provide successors for them to mentor before they retire, that they could find a pharmacist to commit to a 6 month stay to train their staff and organize the pharmacy,that God would provide additional long-term staff for them and continual financial support for all they do as they operate at a deficit each month (God continues to provide)! We also prayed for an orphanage in the area.
In the afternoon we visited the vocational school and met with students in the sewing program. What a delight to see familiar faces! We spent time all getting to know one another then dove into the doll making project. We will be creating Haitian looking dolls and focused on the first step-embroidering the faces. This was an area of difficulty when we initially taught this project so we weren't sure what to expect...The ladies seemed to like our new improved ideas and pattern and caught on quickly! We were impressed with their initial efforts! It was so cool to see our team members huddled together with the students, so intent on learning and teaching!
We are encouraged and enjoying out time here, especially the beautiful weather - not too hot and humid. So good to feel the sun on our pasty MN skin!
Please pray for our teachings and relationship-building this week. We desire to follow God's leading and to be His hands and feet. As we read the Parable of the Talents this evening, we are reminded of God's gifting to each one of us and the responsibility it brings to do His kingdom work here on earth.