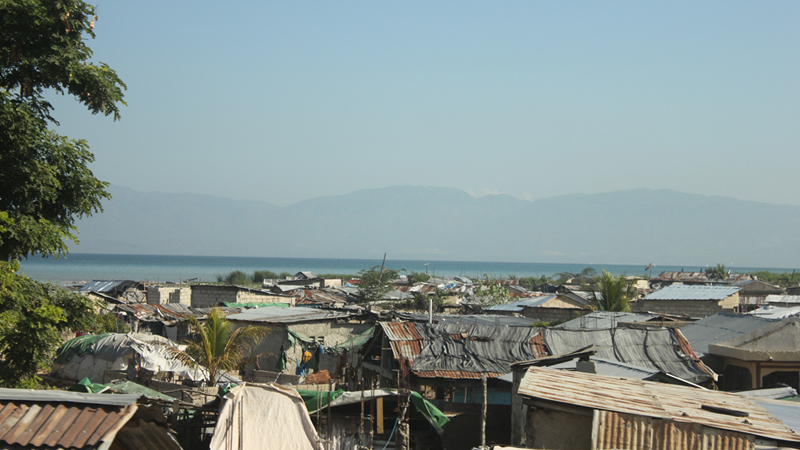 Day 2
Worship in Haiti is another event felt in our hearts. The passion of the message (interrupted in English for us) can stir your mind to places of repentance and the exuberance of the singing makes you wish you knew the words so you could join in the voices lifting their song as passionate prayers to God. Hallelujah!
The day was then split with the men's desk building efforts and the ladies meeting the girls for a lesson in crocheting consistency and the business of time, expenses and profit. These girls are so respectful and their smiles light up the room. It will be a fun week working with then again. We have a few things to work out, but just remember God's will be done. We praise Him for the successes so far.
On another note, you may wonder how the area we're in, Gressier was effected by the hurricane. Having been here before I can say it's not readily evident that they experience this storm here. There are some buildings that had roofs that will need replacing. The ground that is normally dry is holding water making some roads hard to travel but overall it seems "fine". However, the team coming next week will be in the hardest hit area of Haiti and will be experiencing the loss of homes and the emotional trama that area is feeling. Please pray for their time both leading into the trip and during their time here.
We would ask for prayers for continued relationship building and as we were reminded tonight in devotion, poverty is not just material things, there can be poverty of the soul as well. May God continue to make us aware of the poverty and the idols we've use to replace our take space of our relationship with Him.
Hugs to our families and friends and all our church family. We miss you and are encouraged by your prayers.