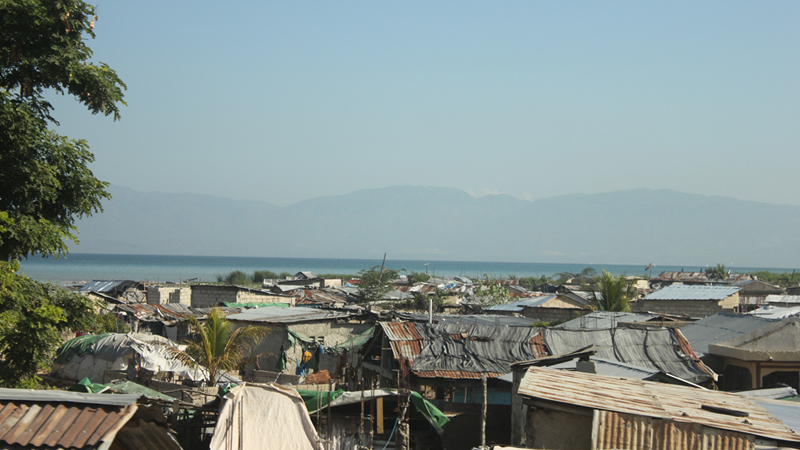 Dousman
This morning we visited the beach and experienced the beauty of God's creation. This is a country of such contrast-extreme poverty and destruction coupled with natural beauty and resilience of the people. There is stark spiritual contrast as well with voodoo and legalism compared with authentic Christianity. Of course we see these contrasts in the US as well but we are more blinded to it in our own environment.
This afternoon at the sewing school we went back to basics of sewing technique and repeated what had been done the day before only in a small group format with a much tighter rein of supervision this time. The title of the blog today reflects the theme of today, dousman, the Haitian Creole word for SLOW. We learned a valuable lesson in the process about our cultural differences; Haitians don't mind waiting around and having what we Americans would consider non-productive time. We had assumed the ladies would be impatient or bored with this slower and more supervised teaching style since some would need to wait while others used the machines or were receiving one on one instruction. This was not the case! The ladies seemed to enjoy the process and were receptive and thankful for the instruction. Our team members also enjoyed the interaction and more relaxed environment. What an answer to prayer! Julie also shared Colossians 3:23...working as if for the Lord not for others.
God is teaching us and we can learn so much from this culture too. Sometimes we need to remember DOUSMAN-slow down. We are so blessed to be here! Please pray for our last day tomorrow with the ladies where we will have fellowship, share a biblical message and a meal. They will also be wrapping up the sewing project. Please ask for the Holy Spirit to be present in the midst of our team and in the community in which we are serving.