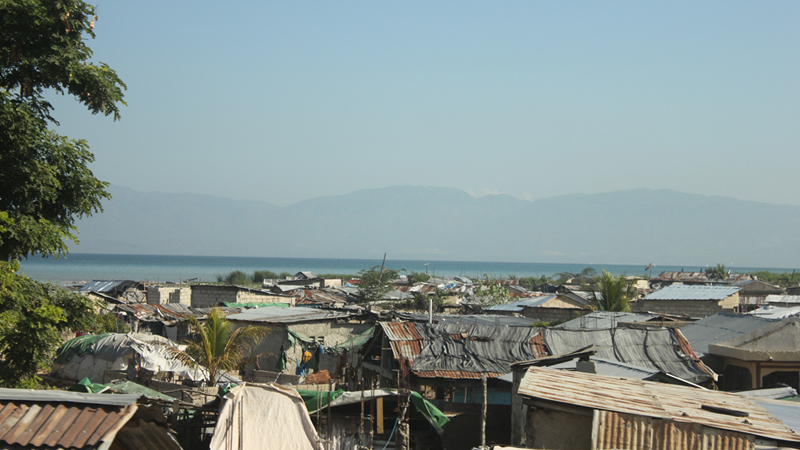 Fearfully and Wonderfully Made
Today was the culmination of our teaching and relationship building here in Haiti. The ladies in the sewing program were invited here to our guest house for the day. We started off with hanging out and doing adult coloring books which was a hit. I introduced our theme based on Psalm 139:14 about being fearfully and wonderfully made. This is a message we want to pour into these young women, that God created them with unique talents and abilities to use for His kingdom. We played some fun games to illustrate the lesson and were able to share the universal language of laughter! We all marvel how the Haitian people show joy so easily and love to laugh and joke around despite some of their tough circumstances. The ladies then diligently went on to continue their sewing projects and I (Maria) added a new item to my resume-sewing machine mechanic, which is quite a stretch! Talk about God using us in our weakness! Then we enjoyed fried chicken, fried plantains, pikliz (Haitian coleslaw) and pasta salad. Many Haitians are only able to eat one meal a day which is a sobering thought.
When we finished eating there may or not have been a dance routine carried out by our team leader and Suze, one of the sewing ladies. Both are rumored to have some mad dance skills which were a crowd pleaser. It was carried out to the tune of a made up song instigated by Sony one of our translators. Lots of fun was had!
After lunch it was back to work on the dolls again. Most everyone was able to finish before the day's end. We shared a delicious banana cake and instant photos were taken of each young woman as a keepsake and reminder on how they are truly special to God.
This evening during prayer and worship time our ReachGlobal leaders here led us through a reflection on Romans 12. We were asked to think about what's we hated or "abhorred" during our time here after viewing a small window into the culture here. Responses were: lack of opportunity and jobs for most ( the unemployment rate is over 80%), the fact that many go to bed hungry every night, that even educated people lack opportunity and jobs and the basic family structure is deeply flawed in terms of what the Bible reflects it should be. It isn't always easy to think of things in terms of what we hate unless we see things as God does in terms of brokenness and separation from Him. Our culture has it too, for sure, but here it is so blatantly obvious instead of being more sanitized and covered over with material trappings.
As Christians we should ALL be challenged for our hearts to break for what breaks God's heart. It's not always easy to be in that uncomfortable place. You don't need to go to Haiti realize this but all can trust God to take us out of our comfort zone to places we never thought we'd go to do His work in our time here on earth.