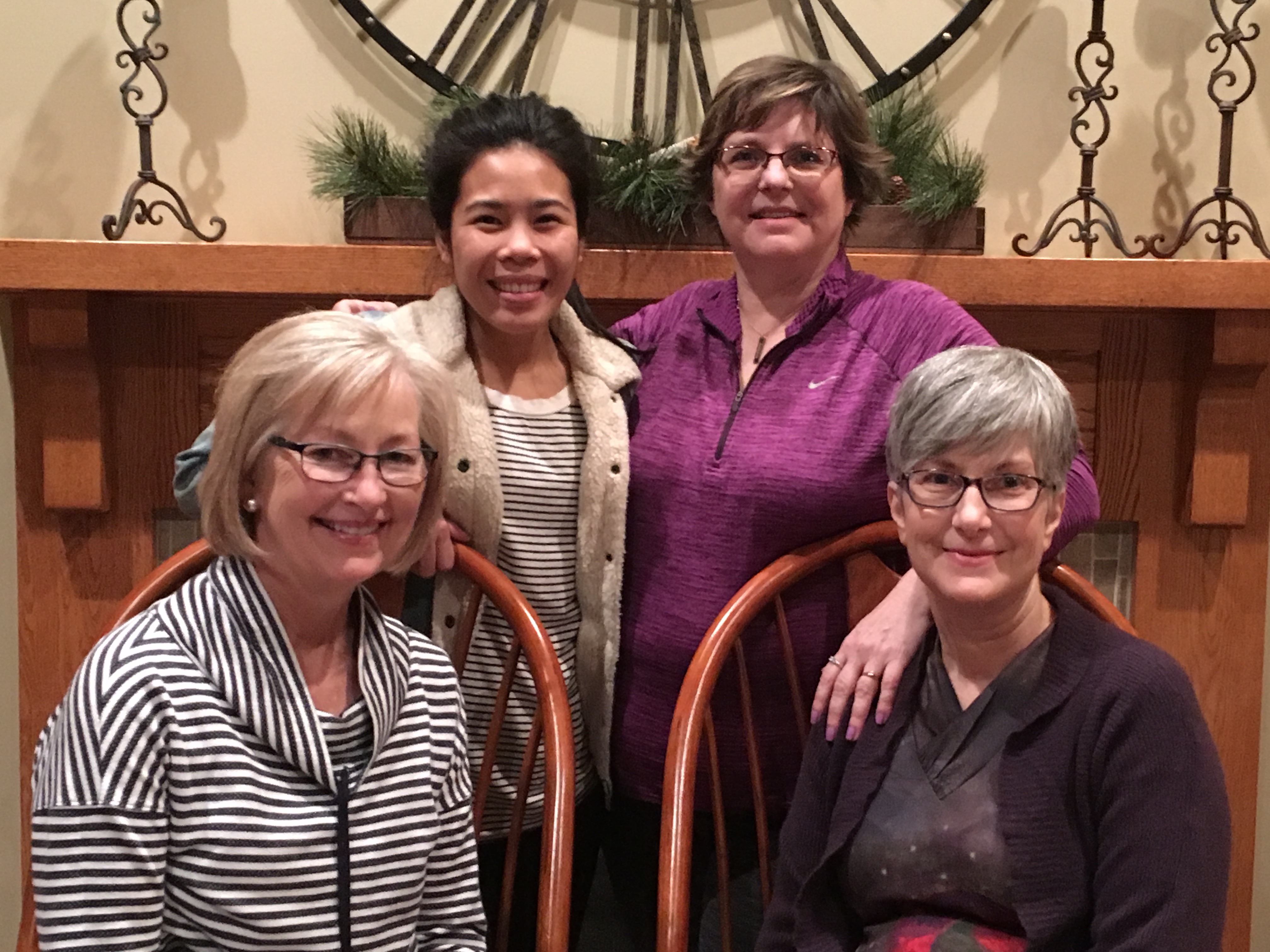 Savoring the Moment
Today our team of 4 women was commissioned for our trip to Haiti Jan 31-Feb 5. But today at Constance was about much more than that.
We kicked off our Global Awareness Project by celebrating what God has done through us as a body at Constance with our generosity: helping support young women at Tabitha Centers in Congo, helping develop and sustain Tandala Hospital and supporting GlobalFingerprints children in Haiti and Congo.
Our team of Haiti Ladies has been part of a partnership with a local Haitian pastor, Tingue for the past 2 years. We have personally witnessed the creation and building of a vocational school for young women, Christian Protocol Academy. We have been privileged to come alongside our Haitian sisters and build relationships along with teaching product design ideas for crochet and sewing in order for them to earn income. We have witnessed how God has used this not only to change the hearts of those in Haiti, but to change our hearts as well.
Today, we truly saw this come to fruition as the first Breadfruit Creation products were sold in our Global Marketplace. God is good! Pastor Jim Scott told us to take time to just savor this moment. How true that is. We should always remember where God has brought us especially when there are bumps in the road as there so often are when dealing with a different culture in a developing country...This applies to all of our daily lives in the US as well. It's so easy to get caught up in the current political climate, with family , personal or financial struggles. But let's take time to reflect on where God has brought us and savor the moments where we see His hand at work!
Please pray for our team and follow us on this blog. Pray the Internet will work so we can do daily posts!