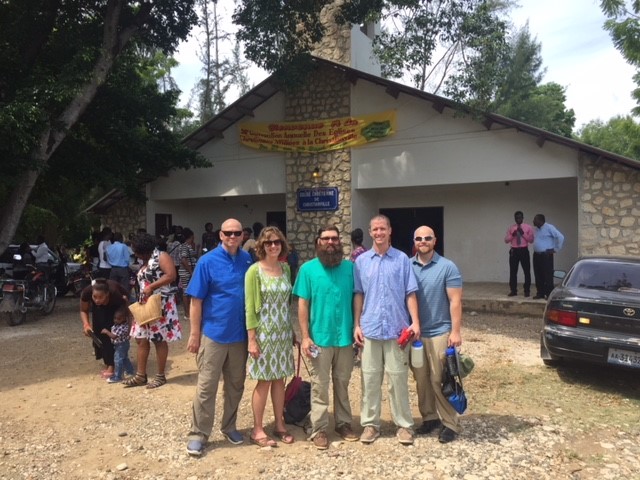 Global People of God - Haiti October 2017
We arrived safely despite some traffic delays coming through the city. I don't think I will get used to seeing four people including a small child riding on a motorcycle as it weaves in and out of traffic.
It was an interesting experience sitting in the airport waiting for our flight. It seems that only two groups of people travel to Haiti - returning Haitians or the missionaries going to serve. We sat in the airport with at least four other missionary groups. Some were partnering with local women to teach various skills to empower them in providing for their families and ending cycles of dependency. Others were working with children, building, or giving medical aid. As God works through all these different missionaries from around the US, it can be easy to think that we are bringing God to Haiti. However, while we came to share Christ's love for all the tribes and tongues of the world, He is already here - He fills the whole earth and heavens (Jeremiah 23:24).
We had the deep pleasure of experiencing the love of Christ shared with us as we joined in Sunday service with the local gathering of the global church. Worshipful singing and welcoming smiles transcended language barriers as we gathered together. It was good to be reminded that biblical hope can mend the brokenness that racism, identity, politics, envy and greed creates even in our own land. Here, on this Sunday, the local church welcomed strangers whose only similarity is perhaps the common confession of hope that there is peace and salvation to be received at the foot of the cross. God is indeed at work and working through both the Haitian and American members of the global church to bless the world. After all, it is not us who live but Christ who lives in us (Galatians 2:20).