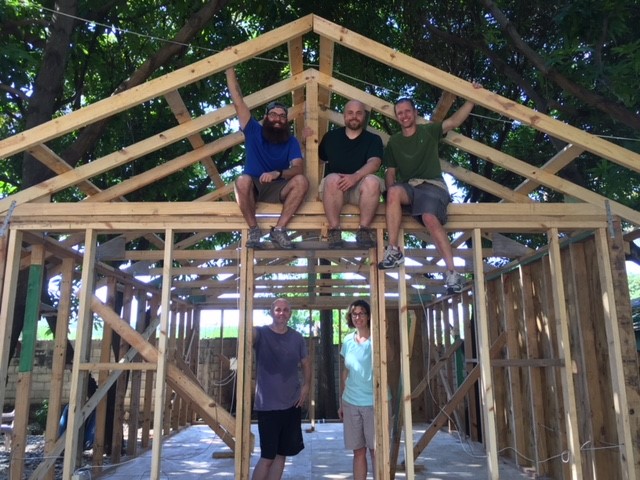 Long But Good Day - Haiti October 2017
Today we wrapped up most of the major work with the structure of the bunk house. After work we had the pleasure of playing games and interacting with some of the local high school and college kids. They got to practice their English and introduce us to new rules in some of our beloved card games - the excuse I am using to explain my losses. The kids were great and getting a chance for that casual interaction was a real privilege.
Tomorrow will be a lighter day with only a few hours of work before we leave to experience and enjoy some of God's creation at the beach. We thank God for the people here, new friendships, great conversations, and for keeping safe our families at home.
We had a nice discussion tonight about discipleship. I included the verses below and it's our prayer for our friends and family at home.
"And so, from the day we heard, we have not ceased to pray for you, asking that you may be filled with the knowledge of his will in all spiritual wisdom and understanding, so as to walk in a manner worthy of the Lord, fully pleasing to him, bearing fruit in every good work and increasing in the knowledge of God. May you be strengthened with all power, according to his glorious might, for all endurance and patience with joy,
He has delivered us from the domain of darkness and transferred us to the kingdom of his beloved Son, in whom we have redemption, the forgiveness of sins."
‭‭Colossians‬ ‭1:9-11, 13-14‬ ‭ESV‬‬