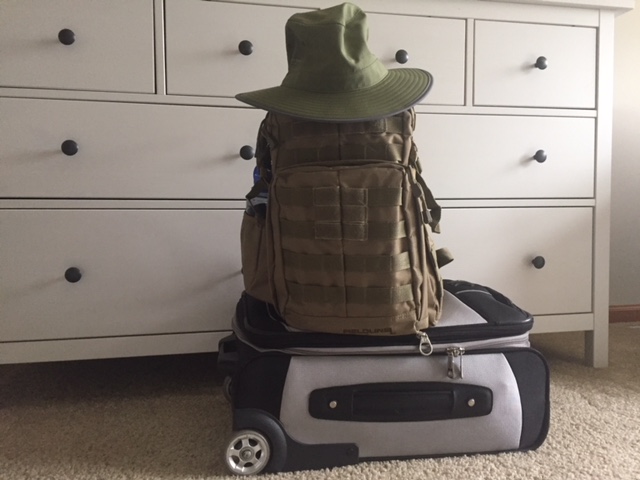 October 6, 2017: Stepping Out
Twenty-four hours from now, five of us from Constance Free Church will be arriving in Haiti to serve the community there. "What will you be doing?" is the most frequent question I get asked when someone finds out my Caribbean vacation will not actually be a vacation. My first response has been, "to build some bunk houses, maybe a fence, and whatever else is needed." Of course this is both true and a lie. It's true in that we plan on doing these things and it's true we will pour ourselves out in the 100 degree heat to serve wherever we are needed. However, that is not all or even primarily what we are doing. We are leaving our worldly comforts, trusting that the stirrings of our hearts to serve are from God, and that God has purpose in His will for us and our trip. So the first prayer request we have for this trip, is that we do not let our expectations, our desires, or our fears rise above our trust in the Sovereign God of Grace. Philippians 2:13 says, "for it is God who works in you [faithful], both to will and to work for His good pleasure." Therefore, we step out in faith to work and serve, believing that the measure of our efforts will not only be counted in the number of projects completed, but that God will do much more to further his purposes through those of faith acting on faith to love and bless the world. Let our hearts be soft, holding loosely to our plans while holding fast to the confession of our hope, for He who promised is faithful (Hebrews 10:23).
Stay tuned for updates during the week. We will try to post daily updates provided we don't have technology failures.