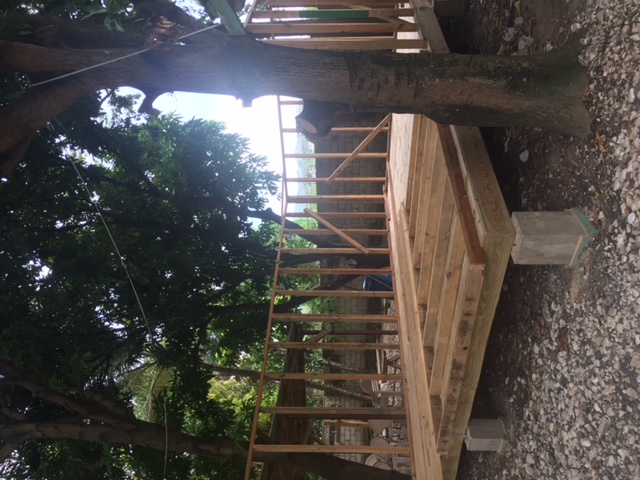 Restoring What is Broken - Haiti October 2017
Sabbath is over and today we began our first day of hard labor. Power tools were roaring for 8 hours in the hot sun and the team is ahead of schedule. The original bunk house was pushed off its foundation by heavy rains and flooding. It was fulfilling to see the functionality of the property being restored step by step.
But it's not just the building, it's what a finished building means for the community and the mission work here. It means that teams of folks from around the world will be able to come here to serve this community and be blessed by them. From doctors to tradesman, pastors to artisans, this will be a launching pad to love the people here. Restoring this site means potentially bringing restoration to this area in a lot of ways. Yet if there is restoration from all the poverty, hurt, dependency, and desperation, it still falls short as the real restoration is an eternal restoration. That restoration begins with humility, repentance, and faith in Him who has promised to restore all things (Acts 3:19-21). And it's ultimately to that end that we work - step by step.
On a side note, the locals have been enthralled with Jeremiah's beard. As I write this, one Haitian man said Jer looks John the Baptist.