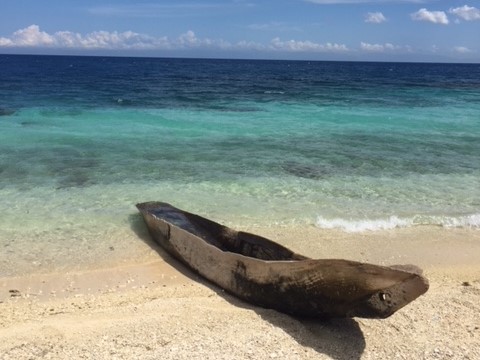 Truth in the Beauty - Haiti October 2017
"The heavens declare the glory of God; the skies proclaim the work of his hands." - Psalm 19:1
After long days of hard labor in the hot sun, we got to enjoy the God's creation at a relatively local beach. Following a few hours of work in the morning, we headed out to enjoy a bit of break. While the ride was only about 45 minutes, anyone who has experienced the road conditions or the local driving practices will understand that the ride seemed much longer. Several of us longed to work on our project more, but even the Scriptures tell us that we need to make time for rest. Today was a day to enjoy the company of friends.
The afternoon was filled with good food, collecting shells on the beach, swimming, Frisbee, and exploring a local reef. The ocean was warm and relaxing, and it is in those moments that you realize how tired and sore you really were. We even got the opportunity to do some negotiating with local vendors and secure some small gifts for our families back home. There are reminders of the fallen nature of the world and the brokenness of people everywhere, but this day we got to let our eyes settle on the glorious creation gifted to us by God. God is an artist to be sure.
"For since the creation of the world God's invisible qualities - his eternal power and divine nature - have clearly been seen, being understood from what has been made, so that people are without excuse." -Romans 1:20
Hopefully, when enjoying such days, we do not miss the truth in the beauty. That all creation is not an end unto itself, but points us to the majesty of the creator.