Middle School Ministries
We are excited about helping middle school students connect with Jesus. The middle school years are so important for building a foundation of faith as they enter their teen years. It's our goal that students would connect to small groups of students and caring adult leaders. We want students to have many opportunities to experience faith through worship, learning and service to others. We believe middle school students are capable of blessing those around them as they live out their faith! New students are welcome each week to check out what we are doing in Middle School Ministries!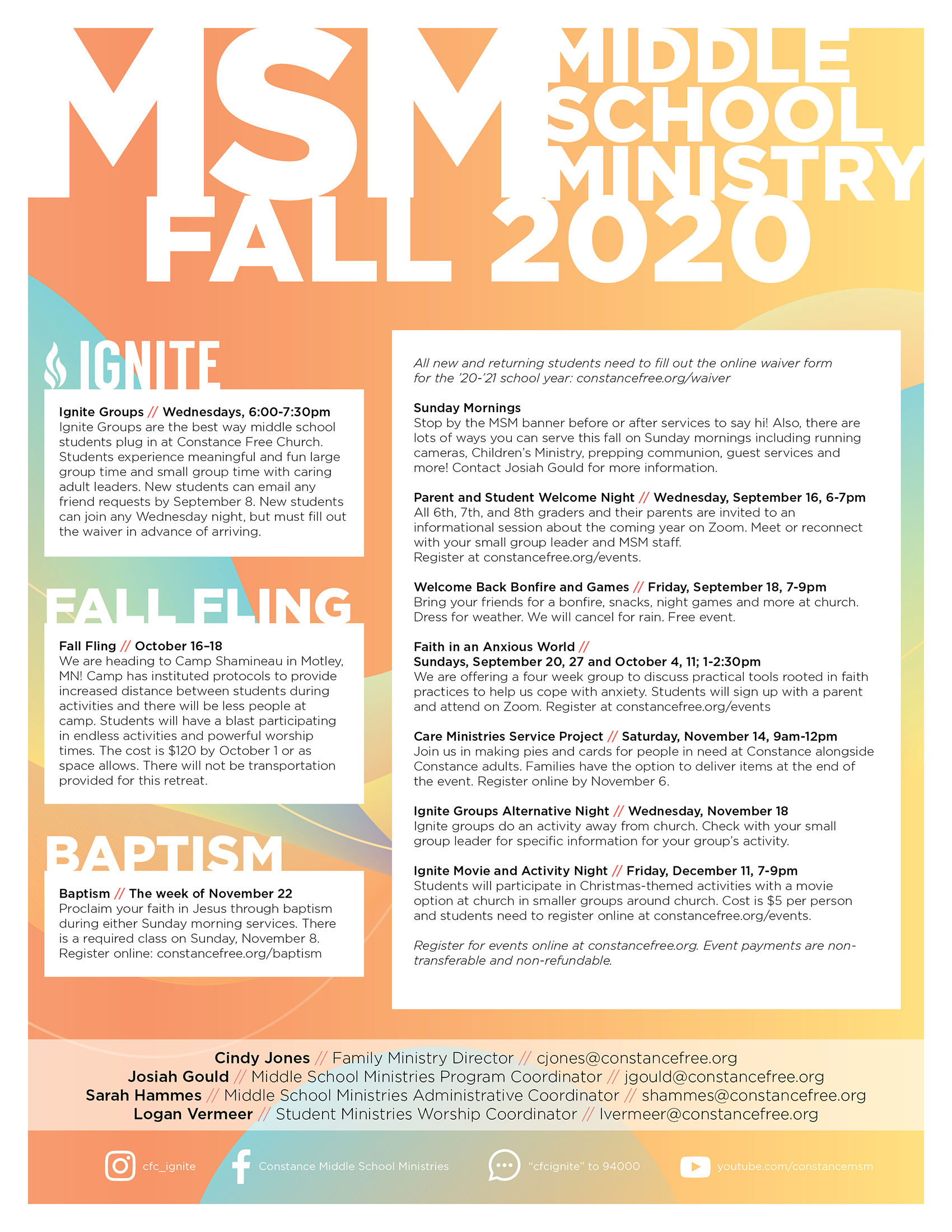 Covid information about participating in ministry at Constance this fall.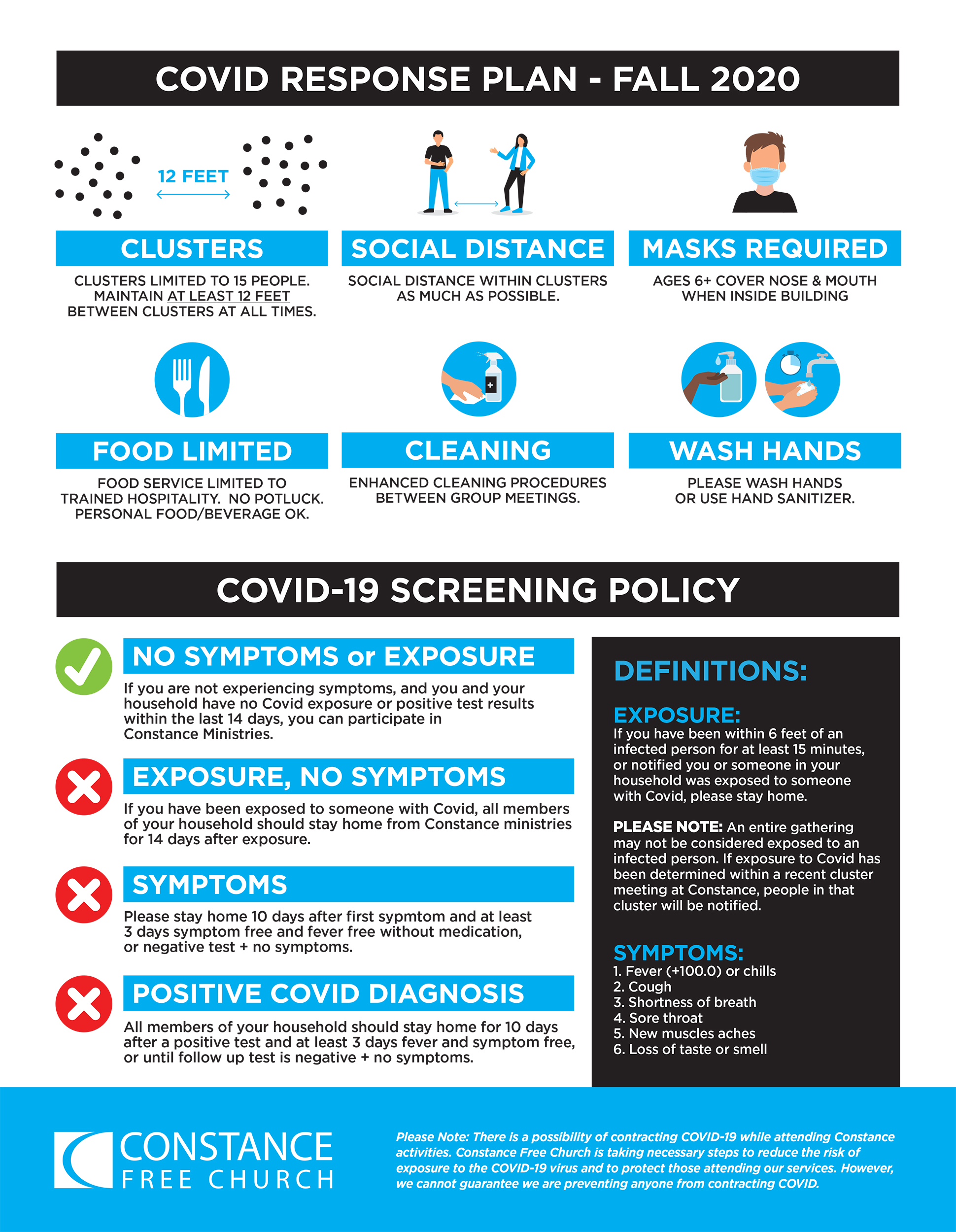 Volunteer With Us
We are always looking for faithful adults that want to walk alongside middle school students as they grow in faith. Specific opportunities include Wednesday Small Group Leaders and Community Time Supervisors on Wednesday evenings. Email Cindy if you are interested in volunteering this year!