Welcome!
Weekend Service Registration opens Friday 8am before each weekend. Please bring confirmation email with you.
8:00am Traditions Service
9:30am Auditorium and Family Venue
11:00am Auditorium and Kids Ministry
Because we need a bit more information from families now that we are opening Constance Kids Ministry week to week, we have switched our 11:00am registration over to Church Center, our church database. Most of our attendees are already in the system, so it shouldn't take more than a few steps to get you registered.
Click on the Register for 11:00am button below, and then click on the blue/green Register button in Church Center.

If this is your first time logging into Church Center, you will be asked for a phone number to log in.

Check the box for each name attending, and choose "Auditorium Seating" or an age-appropriate children's class if desired. (If a child's class is full, Auditorium Seating will be the only available choice for your child that week).

Click on Next:Details and verify your contact information for each person attending. When done, click Next:Review.

Once you've reviewed your registration, click Complete Registration. A confirmation email will be sent to you.
Note: Families checking-in registered children should come in the main entrance and head to the education wing to the right of Guest Services. A greeter will direct you as you come through the double doors and give further instructions.
If for any reason you are no longer able to attend the 11:00am service, please help us make space for other families by canceling your reservation using the link in your confirmation email. Thank you!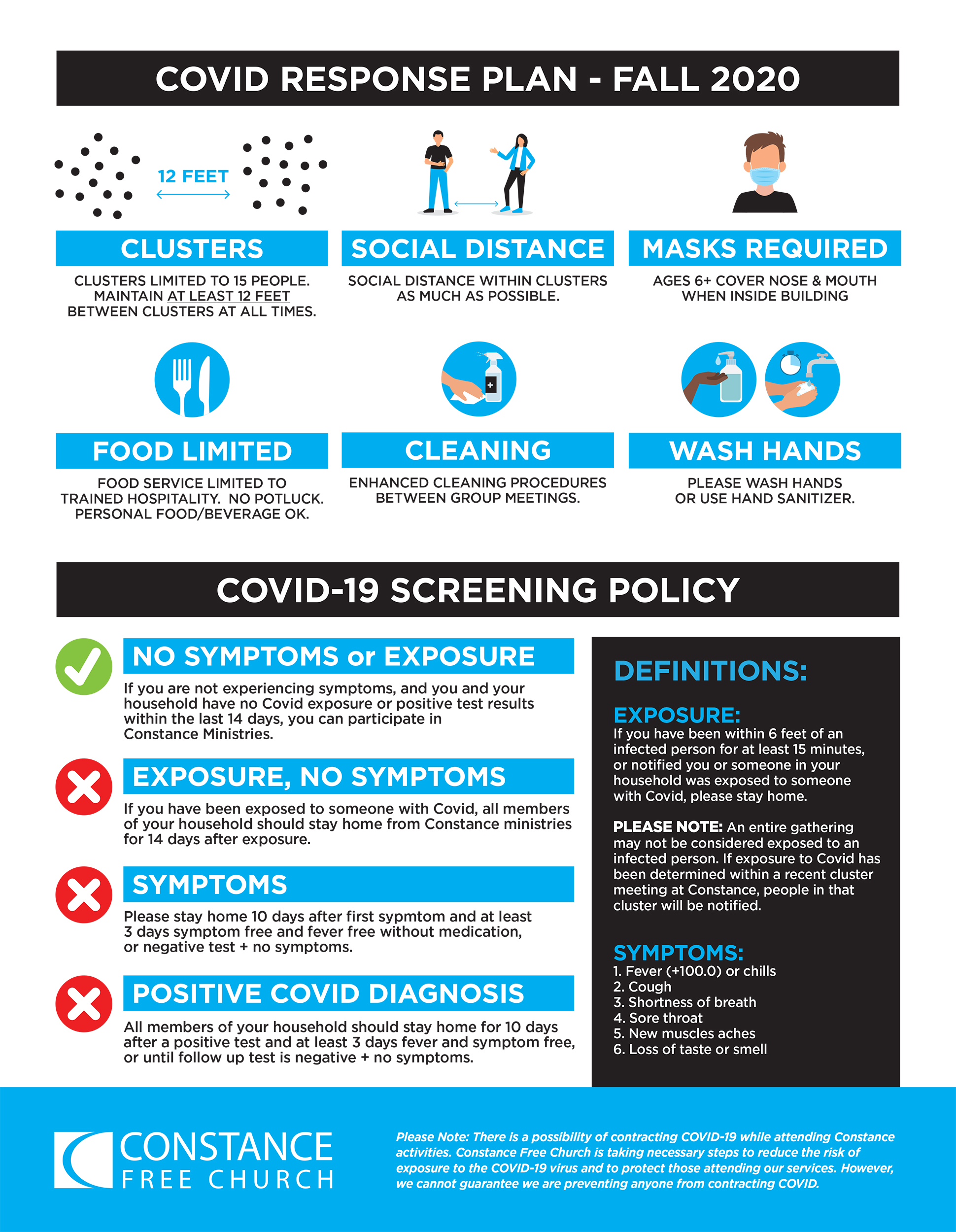 Church Online
Our Auditorium Services are broadcast online Sundays at 9:30am and 11:00am on constancefree.org/live, Facebook Live, and YouTube. Whether you choose to join us online or on campus, you are always a valued part of our Constance community! If you're healthy and staying home, consider a small watch party gathering with a few friends or neighbors and watch together!
Thank you for remaining prayerful, faithful, and flexible in these times. We truly appreciate everyone's patience, understanding, and grace as we navigate as responsibly as we can.
---
Please Note: There is a possibility of contracting COVID-19 while attending Constance. Constance Free Church is taking necessary steps to reduce the risk of exposure to the COVID-19 virus and to protect those attending our services. However, we cannot guarantee we are preventing anyone from contracting COVID-19.