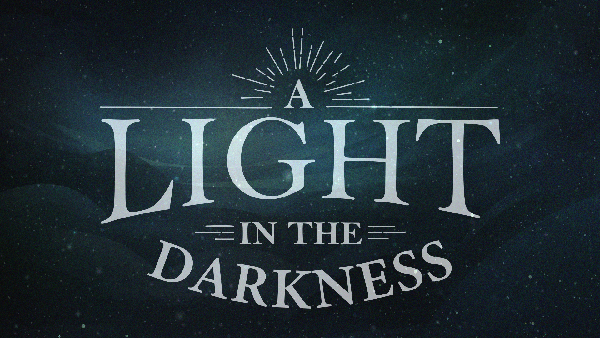 A Light in the Darkness - Week 1
Getting Started:
What is one of your fondest Christmas traditions?
Digging In:
Read Luke 2:8-12
Some of the first people to hear about the arrival of Jesus were shepherds in a field. Why do you think God chose to give such an important message to such unimportant people in that society?


Why do you think the angel said that Jesus came to bring "great joy" as opposed to great power or great victory? Do you think this message might have come as a surprise to the Jews who were waiting for a Messiah?


What does "great joy" look like in the lives of believers? Can unbelievers usually tell by the lives of Christians that the good news of Jesus is intended to bring great joy?


Do you think the Jews would have been surprised to hear that the good news was for all the people?


If we are honest, how well do you think we bring the message of Jesus to "all the people?" Are there any types of people that we tend to disregard?


Why do you think it is difficult to bring the gospel message to all people? What opinions or beliefs get in the way of sharing the gospel with everyone?


During the Christmas season, what are some ways that we can embrace the good news of Jesus' birth and share it with all people?