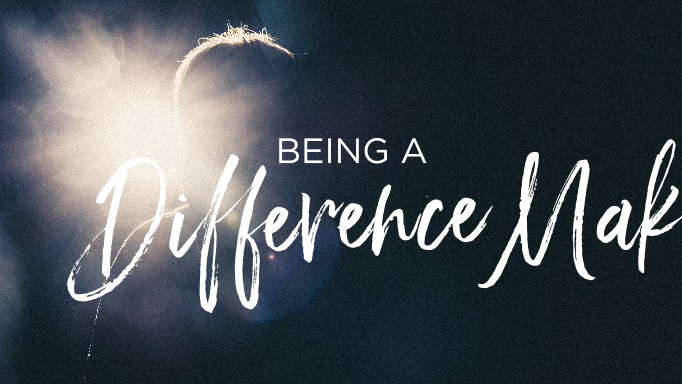 Being a Difference Maker - Week 3
Getting Started:
What was your first job? What did you spend your first paychecks on?What feelings did you have when you began earning your own money?
Digging In:
Read the parable of the rich fool found in Luke 12:13-21.
In verse 15, Jesus warns the crowd to "be on your guard against all kinds of greed." What are some of the kinds of greed that can become present in our lives?


What are the consequences of living a life that is marked by greed?


What are some ways that we can fight against greed?


In verse 16, it says that the ground of the rich man "yielded an abundant harvest." Why do you think he immediately thought about a way to store up the grain instead of sharing his abundance?


In what ways does "storing up our surplus grain" (v. 18), as the rich young fool did, prevent us from serving in the way God may be calling us to serve?


What are some tangible ways that we can be rich toward God (v. 21)?


When you think about having a surplus of time, money, and emotional energy, which do you think is in shorter supply in your life?


As our generosity with what God has given grows, our capacity to give also grows. In what ways do you feel God is challenging you to give out of the surplus He has given you?


What are some steps you could take to make the above thought a reality?