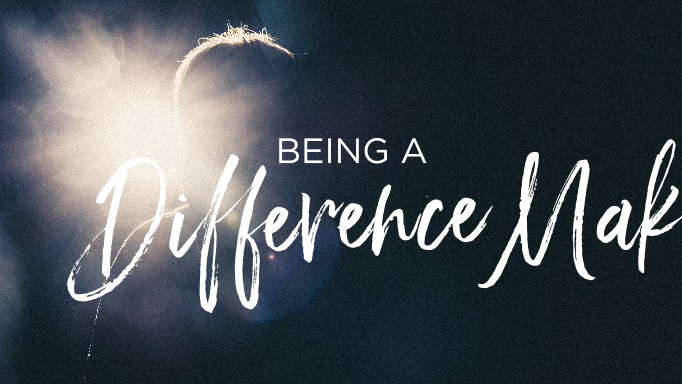 Being a Difference Maker - Week 4
Getting Started:
Have you ever been part of a protest or sit in? What compelled you to action?
Digging In:
Begin by reading Luke 12:22-34
"Therefore I tell you, do not worry about your life, what you will eat; or about your body, what you will wear." (v. 22) What are some of the things people worry about?


What worries might be a bigger deal for those who are 30 years old compared to those who are 60?


What are your some of your greatest worries right now?


Read verses 24-28 again. What lessons can we learn from birds and flowers? Is this a fair comparison to the complexity of the world you live in?


In verse 30, it says that "the pagan world runs after such things." How is worry kind of a "pagan" thing?


In the second part of verse 30, Jesus says that "your Father knows that you need them." God knows our needs…what are some ways we can bring this truth into our worries?


Read verse 32. Since God has given us the kingdom, why do we worry about little things? How does our worrying keep us distracted from the big things of God?


Verse 33 seems to imply the following...the more we give away, the less we will worry. Is that a fair observation from the text? Is that true in your life?


How can we encourage one another to focus more on God's kingdom and less on the things we worry about?