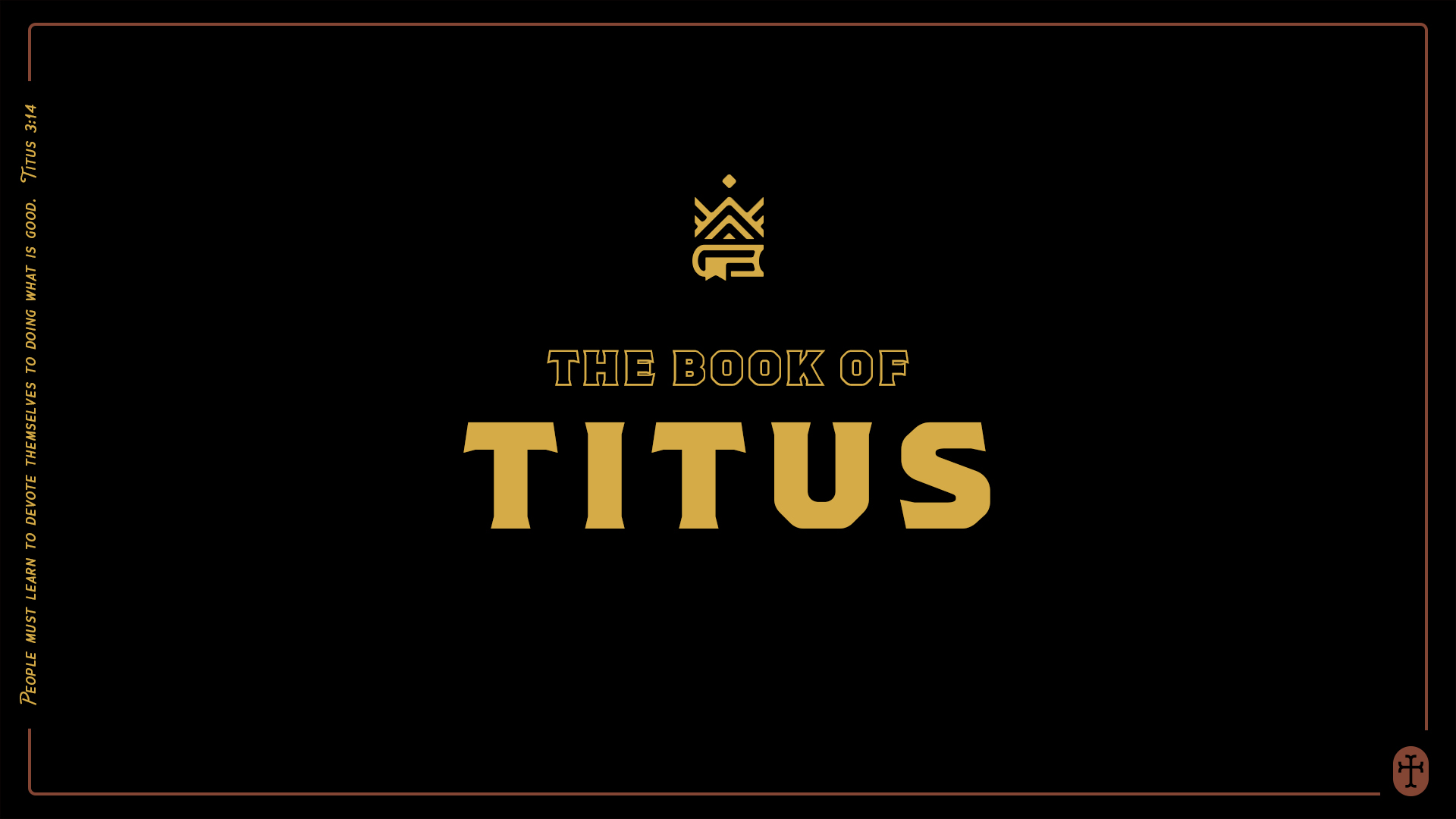 Small Group Notes: The Book of Titus Week 4
Getting Started: Are you changing any of your Thanksgiving plans due to Covid concerns?
Digging In: While we will focus on Titus 2:11-15, please read all of Titus 2.
1. vs. 11- The construction of the verse indicates it is the logical extension of vs. 1. How does teaching what is appropriate to sound doctrine to various demographics have to do with the grace of God?
2. vs. 11- How has the grace of God appeared to all people?
3. vs. 12- Have you ever thought about the grace of God "teaching" us something? If so, what would be the first things that come to mind when thinking about what grace teaches us?
4. vs. 12- How does grace teach us to say "No" to ungodliness and worldly passions?
5. vs. 12- When you read about "worldly passions", what comes to mind?
6. vs. 12- How does grace teach us to live self-controlled, upright and godly lives? Why do you think being self-controlled keeps coming up? (Vs. 2, 5, 6, 12)
7. vs. 13- What is the "blessed hope" we are waiting for?
8. vs. 13- Some have thought our blessed hope is the rapture, when all Christians can leave the earth. The correct understanding is that our blessed hope is the return of Christ. What is the difference between waiting to leave and waiting for Christ to return?
9. vs. 14- What has Christ redeemed you from?
10. vs. 14- It would be tempting to think that we have been purified for our sake. What does the text say? How does this change the focus of the text?
11. vs. 14- One of the marks of the follow of Christ is that they are eager to do what is good. What does that look like this week in your life?
12. vs. 15- This completes this section of the letter than begins in 2:1. As you look at the people you come into contact with, what do they need to be encouraged in and how might they need to be rebuked?
Pray that you would live out the grace of God that has been purchased for you. Pray that you would receive encouragement where you need encouragement and rebuke where you need to be rebuked.