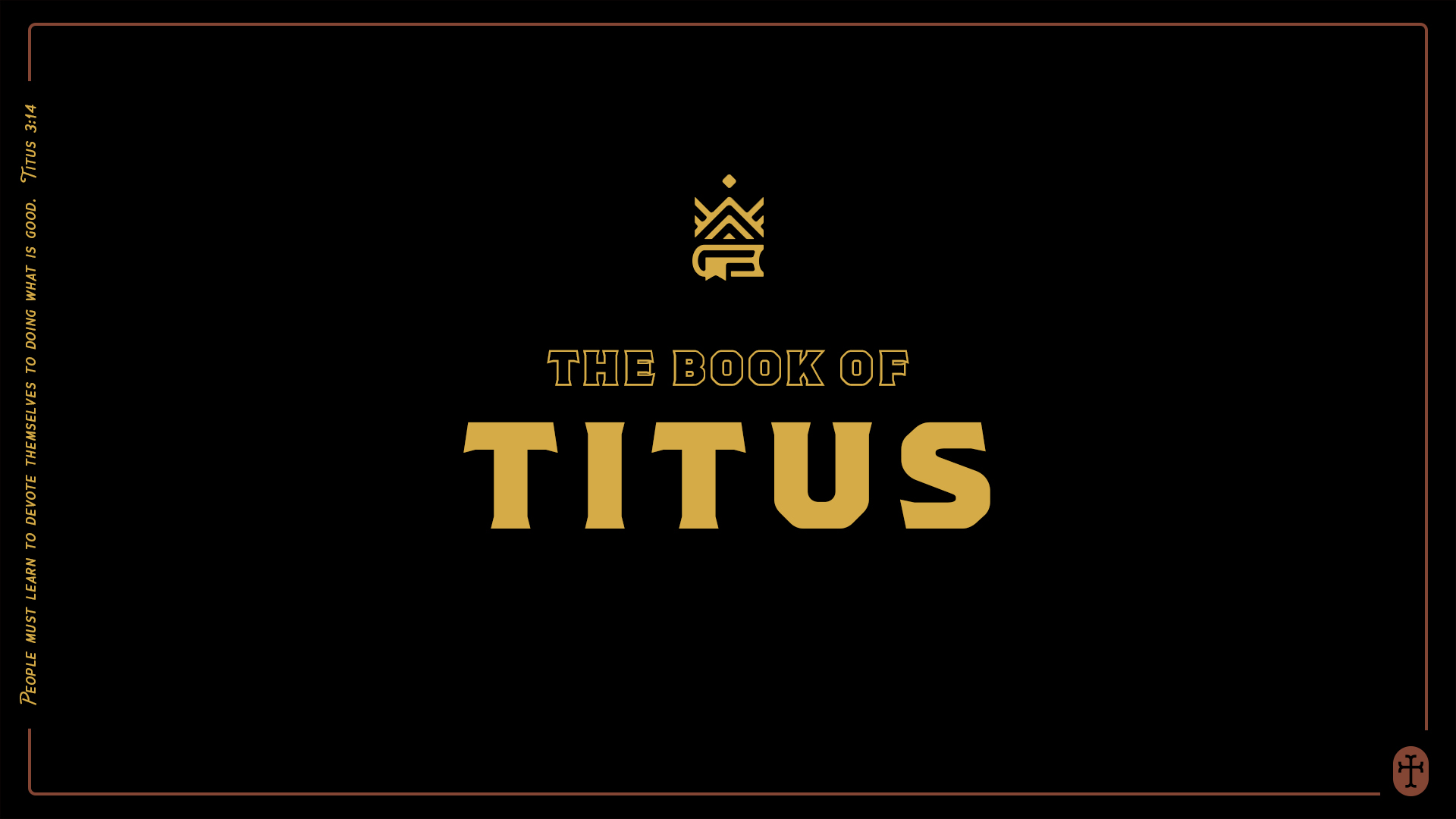 Small Group Notes: Engaging Cultural Chaos
Getting Started: How would you define what it is to do good? How is that different from being labeled as a "do-gooder" or "goody-two-shoes"?
Digging In: Read the entire book of Titus. As you do, notice the number of times Paul mentions "good". It is a theme that runs through this short letter. This study will briefly look at the 7x "good" is spoken of.
Titus 1:8- In the qualifications for those who are leaders in the church, "loving good" is listed. What does this look like? Are there any hints in the surrounding verses that could help with a definition?
Titus 1:16- Who is it that is unfit for doing anything good? What would be modern examples of those who claim to know God, but their actions deny God? What can keep us from falling into that definition?
Titus 2:3- What is the "good" that older women are to teach the younger women? Why would Paul specify these people in the church? Why do you think this is contrasted with being "slanderers or addicted to much wine"?
Titus 2:7- Titus was to set an example for the young men by doing what is good. What does that look like? Why do you think Paul keeps stressing "good"?
Titus 2:16- What does it look like to be "eager to do good"? Who could you point to as an example of a person who is eager to do good?
Titus 3:8- What does it mean to be devoted to doing good? How might doing good become a casualty of life if we are not devoted to it?
Titus 3:14- How does one "learn to devote themselves to doing what is good"? Again, why does Paul emphasize this as a big deal?
Prayer: Would you describe yourself as a person who is eager to do good or devoted to doing good? What do you and the people you know need prayer for related to doing good?